In 2023, information technology services will be crucial for most businesses to strengthen their security, efficiency, and productivity.

Today, when businesses use IT services to enhance their internal technology ecosystem, they often have a need to focus on many different aspects of IT, like cybersecurity, employee training, and more. For busy IT managers or organizational leaders, it can feel overwhelming to fully address such a wide range of needs.

With advancing hacking techniques and ever-evolving technology, the need for a managed service provider (MSP) has become more vital than ever. In the United States, as an example, managed IT services in Pittsburgh can help organizations with their device management, network and IT infrastructure, business disaster and recovery plans, and more.

If your organization uses technology, there are countless benefits of managed IT services. But first, let's define that term before diving into the latest trends and modern service offerings.
What are managed IT services?
Managed IT services are the specialized informational and technology services that an organization obtains in lieu of, or to supplement, an internal team. Data-driven companies, non-profits, or small businesses with network-based infrastructures often derive the most benefit from such services.

For a long time, IT services acted like a "break it, then fix it" model – often focused on avoiding downtime, data loss, and costly device repairs.

The most common definition of managed IT services often includes key IT services segments, such as quality assurance (QA) and testing, IT service desk management, application maintenance, support services, and network monitoring.

Managed services help you become proactive, rather than reactive, especially with cybersecurity measures. Working as the center frame of managed IT services, MSPs ensure the seamless operation of your business.
Want to learn more about what cybersecurity protections that experts in managed IT services in Pittsburgh can offer your organization? Download our free eBook to learn more!
What can you expect from a managed service provider in IT support?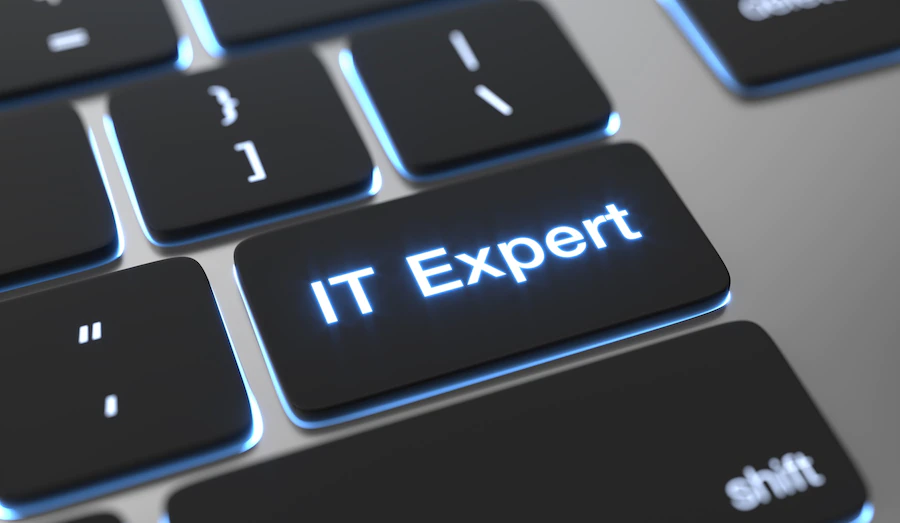 In terms of IT support, a managed service provider (MSP) answers many of your technological questions and tackles your IT dilemmas. An experienced MSP IT company will strive to understand all your technological needs while also providing expert knowledge.
Partnering with an experienced managed service provider frees you to focus on other business operations, so you can worry less about things like end-user support, data backups, business recovery planning, cybersecurity, and optimizing your network.
But what if you already have an in-house managed IT service team – do you still need to outsource your IT maintenance or miscellaneous tasks? Often, the answer is yes, because an individual IT manager or small team still often can't do it all. Supplementing them with additional capacity and expertise can help take complex problems off their plate.
Taking a closer look at managed IT services – 2023 and beyond
Let's say you have a large garden space in your backyard that you want to expand. With limited manpower, all you can manage is water all the plants daily. But that is not enough control and care for your garden to flourish. A successful garden needs regular landscaping, de-weeding, fertilizing, and more.
In this scenario, a landscaping service would be a great resource with the necessary tools and knowledge. It could also proactively address emergencies like controlling storm debris and pest infestations along with regular maintenance.
While this is a simple example, managed services are actually quite similar! Like your landscaper, the service providers of managed services in IT work as an extension of your team to resolve your technological needs. Especially as hybrid work and other trends accelerate after COVID-19, more organizations will rely on new and more technology. Plus, growing vectors for cyberattacks plus rapidly rising premiums mean that organizations need to be more prepared and vigilant than ever.
Managed IT spending is rising by leaps and bounds across different industries, with 61% CIOs increasing investment in cyber and IT security in 2021. With this data, it's no surprise that the IT MSP market is estimated to reach $274 billion by 2026.
Which are the four biggest trends of Managed IT Services to look out for in 2023?
1. Cloud services and solutions will be a highlight
One of the most important IT trends is the cloud. These days, the question isn't whether your organization is in the cloud, it's how much of your technology is in the cloud.
It's so widely used because one of the cloud's main advantages is ensuring your business' data is safe and accessible to you and your employees. With many organizations leveraging the cloud in some manner, many leaders have started forming dedicated committees of cyber security experts.
The simplicity of the cloud, and how IT managed services handles its security and more, makes it a resource needed for any organization.
2. Cybersecurity technology solutions will act as a business safety net
Cybersecurity, which has become a necessity due to modern technology, will become more important than ever. A vast majority of employees work from home, often intermixing personal devices with work devices. Bring-your-own-device (BYOD) is also getting popular among the workforce. While these devices support remote operations, they also often invite cybersecurity risks.
An experienced managed service provider brings cybersecurity solutions to the business table. This IT infrastructure monitoring ensures network safety well beyond physical boundaries.
In 2022 and beyond, the cybersecurity benefits of managed IT services will be vital with the expanding scope of digitization.
3. Network agility is crucial for device security & digital transformation
Network design and management is evolving, especially in the face of disruptions like AI and modern cyber crimes. While digital transformation has accelerated, it has increased cybersecurity risk for many organizations.
There were 100 million cyber attacks in May 2022 against remote management devices — a fivefold increase in the past year.
Collaborating with an IT managed service provider is an excellent way to ensure protection and stability for your network and its devices. Being a partner with an IT MSP will help your organization prepare for network and device security, remote and on-site device management, and more.
4. Consumer experience will go through managed IT service support
IT operations will continue to be driven by the customer experience (CX). The modern consumer prefers to be in the spotlight. They desire multi-channel and instant communication, such as through knowledge forums, chatbots, and service catalogs.
A modern customer experience is crucial in today's era. But how can organizations achieve this abstract notion? A helpful MSP can help you deliver a better customer experience by being ready to help 24/7 and aim to resolve any IT issues at the first point of contact.
78% of IT leaders note that their MSPs impact their business' growth – and having a good customer experience is a part of that success!
Partner with Ceeva, a Best-in-Class Pittsburgh IT Managed Services Provider (MSP)
These five trends for 2023 and beyond are a key part of the evolution of managed IT services. The only question is, what are you going to do to prepare?
Finding the right IT MSP team to help you plan for these upcoming trends, especially with cybersecurity needs, can feel daunting.
Our trusted managed IT services in Pittsburgh offerings are powered by our decades of experience and industry-leading practices. We have the latest capabilities in the following managed service offerings:
Security first mindset and approach to managed services
Network security design and management
Backup and disaster recovery for local and cloud infrastructure
Hardware procurement and installation
First line of IT help-desk support
And more!
You only need to contact a managed service provider to get started with managed IT services. How about connecting with experts in managed IT services in Pittsburgh at Ceeva? We help you take a proactive approach to seeking managed IT services for your business.
Subscribe blog for latest updates
By submitting this you will be receiving our latest updates on post.