Careers
We are always looking for qualified individuals for technology services, sales, and administration.
Open
Positions
We will post open positions here. If there are no roles posted, please submit your resume using the form. We'll keep in touch as positions open.
Please submit a
CV/Resume

here:
The Ceeva engineer has helped me with every issue I've had for the last week - from home/office printer issues - to the laptop camera not working. He is always available & fixes every issue I have quickly & efficiently. Thank you, CEEVA. You exceed my expectations every time.
JFCS Pittsburgh
Nicole Floro | Staff Attorney

The tech I work with has always been great when I've had IT issues. His directions in resolving this issue were clear and easy to follow. I really appreciated the help.
Maiello Brungo Maiello, LLP
Jennifer Cerce | Attorney
I was so stressed and by the time George was done my stress level was zero. George did a wonderful job dealing with my problems and getting me back to work. I am not the most technologically savvy person, and he was so patient with me! Thank you so much for hiring such wonderful people!
Ceeva Client End User Survey Response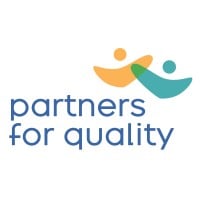 We looked at three MSPs to migrate us to the cloud. Their proposals were similar, but it was clear that the Ceeva team had our long-term interests at heart. We have built a strategic partnership where we can all grow, learn, and change over time. With their support on administration, my team can focus on other business issues to keep the organization moving forward.
Partners For Quality, Inc
Steve McDonell | Chief Information Officer